Budget Friendly Bites in Steamboat Springs
Dining $15 and Under in Steamboat
There are so many reasons to eat at budget friendly restaurants while on vacation. It allows you to save money for other components of your trip and you can feel guilt-free when enjoying a restaurant-prepared meal. Here are some of our favorite budget-friendly restaurants in Steamboat Springs where you can get a meal for $15 or under.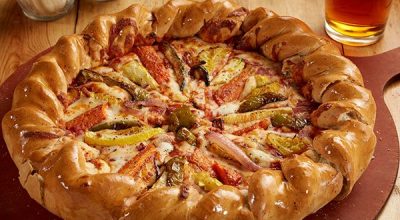 Steamboat Springs Dining Guide
Rootz Cafe is a budget friendly restaurant for people with a wide range of diets. They are committed to serving organic and healthy foods and encourage making substitutions to serve your diet. Rootz offers gluten-free, vegan, and vegetarian choices at a quick counter-service restaurant. Rootz Cafe has a range of hearty options to choose from off their menu packed with sandwiches, salads, smoothie bowls, teas, and coffees.
Taco Cabo serves up authentic Mexican cuisine complemented by house-made baked breads, biscuits, juices, and cocktails. Taco Cabo is a local's favorite and has been serving affordable Meixcan foods for over 7 years. Everything on the menu is less than $15 and offers a range of options from a Carne Molida taco to loaded nachos. There's something for everyone. Not to mention their Apres Ski Happy Hour has some unbeatable prices.
Skull Creek Greek was a "Best of the Boat" winner in 2018 for being the Best Food Truck in Steamboat. Their food truck (which is actually a converted 1930's sheepherder's wagon) can be found at major Steamboat events or you can visit their restaurant on Lincoln Avenue. Their menu boasts authentic Greek food at a reasonable price in a casual atmosphere with most entrees under $10. 
Sumatera is a true local gem serving some of the most authentic flavors of Southeast Asia with entrees hailing from Indonesia, Thailand, and Singapore. Finding quality Asian food in mountain towns can present a challenge, especially if you're on a budget. Thanks to Sumatera, who's chef is originally from Indonesia, there is an affordable & authentic option in Steamboat. If you decide to dine at Sumatera be aware that their dining space is not well-suited for large groups and they do not accept reservations. However, their entire menu is available for take-out orders. 
Beau Jo's Pizza is a regional pizza chain famous for their Colorado-style thick crust pizza and honey dipping sauce. They have a wide variety of hearty & handcrafted pizzas and they even have cauliflower crust and dairy-free mozzarella cheese for those with specific dietary needs. Pizza is always a budget-friendly option that is guaranteed to fill you up after a big day on the slopes! At Beau Jo's you can choose from over 26 different pizza topping options and 6 different types of cheese. If you are looking for the most bang for your buck, check out their Lunch Buffet Special!