Get the most out of your Ikon Pass at Steamboat
Steamboat Ikon Pass Benefits
If you made the smart decision to purchase an Ikon Pass, you are already on the path to saving money during your trip to Steamboat. Not only will you be spending less per day of lift access, but you will have access to additional passholder perks on the mountain that will provide even more savings.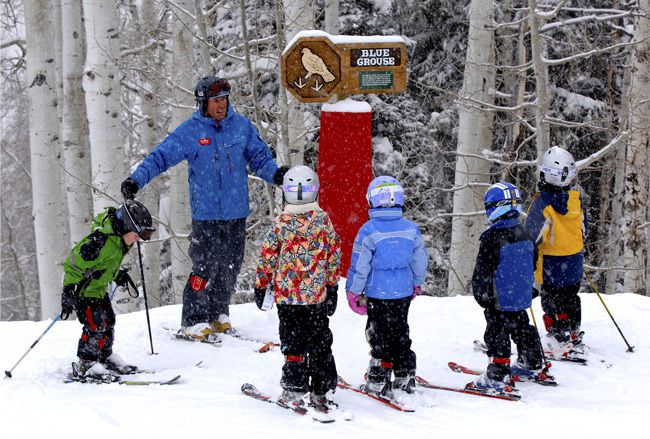 The Perks of Having an Ikon Pass at Steamboat Resort
There are many perks of having an Ikon Pass that apply to all the destinations that Ikon Passes have access to. Winter vacations can be expensive and we think it is important to stretch your dollar. Here are a few of our favorite perks that come with being an Ikon Passholder at Steamboat Resort. 
Maximize Your Ikon Pass Perks
Steamboat is one of the few resorts in Colorado that offers night skiing, and with your Ikon Pass you can extend your day on the slopes for free. With the full Ikon Pass, night skiing is always included. With the Ikon Base Pass, night skiing is included if you used your pass during the day at Steamboat. This is a perk that non-passholders have to pay for, so enjoy that extra time on the slopes!
Discounted Food & Beverage
Eating at a restaurant on the mountain can be expensive, but having this perk makes it much more affordable. At Steamboat, Ikon Passholders receive 15% off and Ikon Base Passholders receive 10% off of destination-owned food and beverage. Unfortunately, this discount excludes alcohol purchases (but perhaps your savings can be put towards the beer fund!). All you have to do to receive this discount is present your Ikon Pass at checkout when purchasing your meal.
f you are hoping to share the love of skiing and snowboarding with your friends and family that don't have Ikon Passes, let them know that they don't need to sweat about the price of lift tickets. Ikon Passholders get 25% off the window rate for 10 lift tickets while Ikon Base Passholders get 25% off the window rate for 8 lift tickets. This way, everyone gets to have fun on the mountain! 
Additional Savings are Out There
If these three incentives aren't enough to either congratulate yourself for making the smart decision of buying an Ikon Pass or convince you to go ahead and purchase one, you should check out the extensive list of perks that an Ikon Pass provides. Among these additional perks you will find equipment rental, ski school, and lodging discounts. Additionally, if you are a nurse, college student, or military personnel you may be eligible for a discounted pass. 
If you are hoping to weigh your options or purchase a pass, feel free to contact us and we will be happy to discuss pass options with you.