Ski School for the Family
Part of the adventure of going on a ski vacation with your family is learning how to do something new and exciting together. Some families that travel to Steamboat for their ski vacation have been skiing together for years, while the majority of families are just getting started! Regardless of your experience level, ski school is the best way to learn a new set of skills and stay safe on the mountain.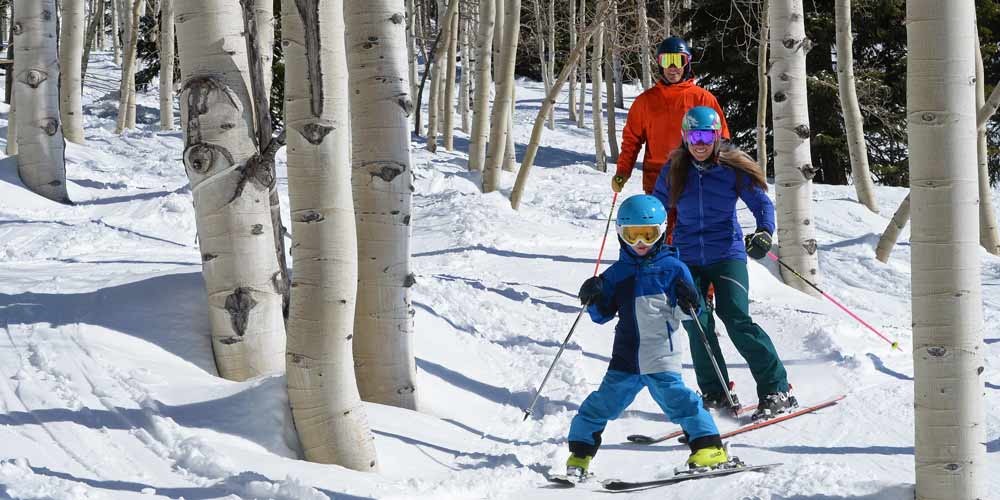 Building Skills & Techniques
Perhaps the most important part of attending a ski or snowboard lesson is to build the skills and acquire the techniques that will enable you to get down the mountain safely. Ski and snowboard lessons are highly recommended for anyone that is new to the sport or hasn't hit the slopes in a few years and has perhaps lost some of their confidence. While it is cheaper and more convenient to try to learn some techniques from another family member or spouse, keep in mind that ski school is taught by professionals that will be able to deliver results much faster than a willing family member. 
The best part about ski school is that there are lessons available for all experience levels. So if you have never put on ski boots before and you're an adult, you can trust that there is a lesson for you. There are also lessons available for the skiers and riders that feel confident going down expert-level terrain in which an instructor will be able to help you fine-tune your techniques and help you get down the mountain with more speed and grace. 
Steamboat Ski & Snowboard Instruction
Kids will absolutely love going to ski school, and it is a great way to ensure that your children are well-equipped to be safe skiers and riders on the mountain. Instructors are trained to work with children and to help them gain the skills and confidence they need. They will also be placed in a group of other students around the same age and experience level. This way, kids will have fun with their new friends while learning the skills they need to get down the mountain. 
Another reason why we love ski school for children is because spending your ski vacation teaching your kids how to ski can be completely exhausting. We absolutely love getting some turns in with our young children, but teaching them the basics of skiing requires a lot of patience and the ability to break down the techniques into learnable actions. We prefer to leave the heavy lifting to the professionals at ski school and either watch from the sidelines or catch a few runs together at the end of the day. 
Steamboat's children's ski school isn't just about teaching the kids how to participate in snowsports. It also operates a "Kids' Vacation Center" for children ages 6 months to 2 years. When your children are enrolled in this program they will spend the day engaging in indoor and outdoor activities appropriate for their age group. This way, your children are furthering their development and socialization skills while you are out on the slopes shredding some powder. It is a win-win! 
Adult Lessons for All Levels
One of the reasons why Steamboat's Ski School is so successful is because they are able to offer some of the most unique learning opportunities for adults of all levels. Part of the reason why Steamboat is so unique is because of the sheer number of Olympians that live, work, and play at the resort. At Steamboat, you can ski with an Olympian and truly learn from the best. 
This is unique, because not all ski resorts have the option to participate in speciality clinics like this. Aside from specialty clinics, adults can also participate in lessons for all ability levels ranging from a "First Timer" group lesson to a private lesson that includes individualized coaching for your specific ability level. 
If you arrive to ski school the day of your lesson and look out at the swarms of people in the ski school area, it is easy to feel overwhelmed. There will be the first-timers that can't quite get their skis on, the kids feeling nervous about saying goodbye to their parents for the day, and a crowd of people looking for their instructors. While this may seem chaotic, there are ways to avoid the stress. Here are a few tips for your first day of ski school.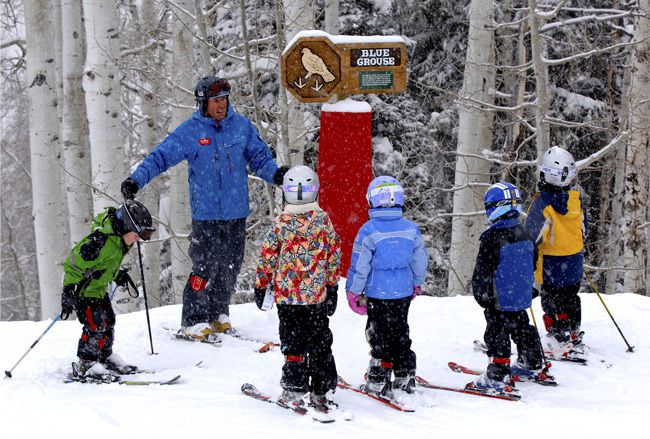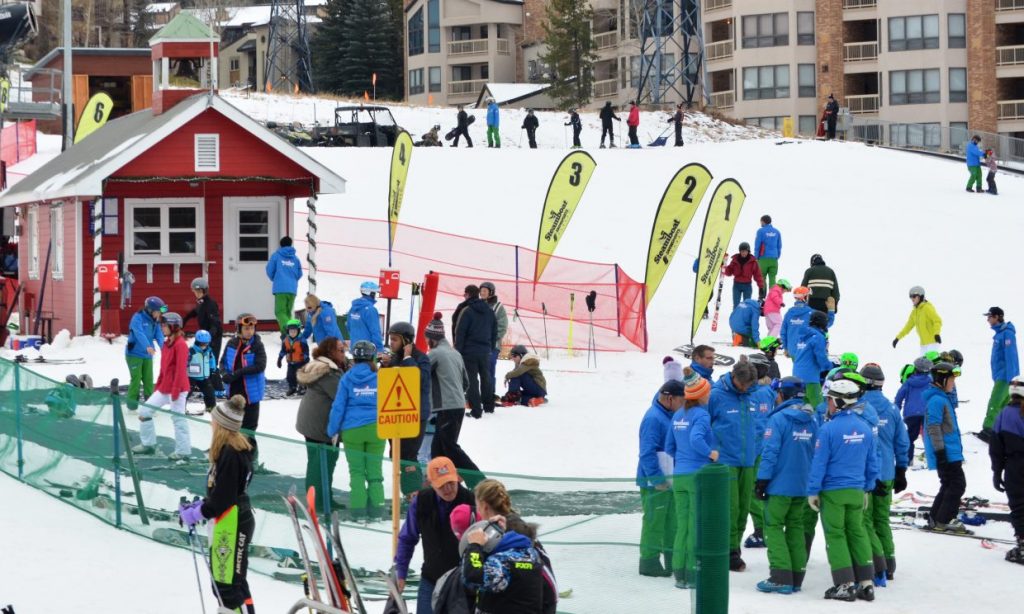 Hopefully, this information has given you enough insight into ski school to make a decision that will best fit your family's needs. The ski school is an incredible opportunity to learn more about skiing and snowboarding as well as learn your way around the mountain. Perhaps, by the end of your ski school experience, you will be headed to the Olympics just like so many other Steamboat locals have in the past!