The Most Luxurious Spas in Steamboat Springs
Vacations are perfect for taking the time to indulge in some pampering and allowing ourselves to leave stress behind. Whether you are looking to spend a day at the spa unwinding or you are looking to relieve sore muscles from a day on the slopes, the spas in Steamboat won't disappoint. We've put together a list of our top recommendations for spas in Steamboat so that you don't have to do the research. Enjoy!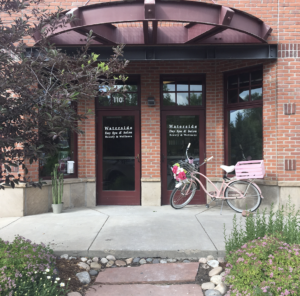 We offer a number of different massages, body treatments, and facials aimed at providing the tailored remedy that your body requires. We are proud to use all-natural and paraben-free products in all of our treatments, as well as our retail offerings. Try our Swedish, Ashiatsu, or Hot Stone massages with a decadent Om Aroma & Co. organic signature facial to ease your weary body and mind. All of our services are traditionally booked a la carte, however if you desire multiple treatments our staff is trained to offer suggestions and accommodate your needs.
Steamboat Springs Guide to Top Spas
Consistently ranked as one of the top spas in all of Steamboat because of their commitment to providing both professional and innovative services to the community. Their goal of educating clients about body maintenance and self-care is integrated into all of their treatments. We highly recommend Life Essentials for those who are seeking a sports massage or sore muscle relief. Not only does Life Essentials offer a sports massage treatment, but they also can incorporate CBD therapy to help soothe extra-sore muscles. Additionally, they have a medical grade infrared sauna with chromotherapy to further relieve stress and enhance your spa experience. 
Waterside Day Spa & Salon
Our favorite spa in Steamboat for a full spa day. They have an extensive list of services that will allow you to fully relax and indulge in the moment. Here, you can start your spa day by spending time in their Salt Therapy Suite, the only one of its kind in Steamboat. Next, you can pamper yourself from their full selection of treatments including massage, facials, waxing, hair styling, manicures & pedicures, and even Reiki Healing. At Waterside Day Spa & Salon, their philosophy is that "beauty shines from within," and we fully agree that after a day of pampering here you will feel the same.
our top pick for facials and in-home treatments. Located at the Sheraton Hotel at the base of the ski mountain, they are in the perfect position to provide the ultimate spa experience to tourists and locals alike. The Rocky Mountain Day Spa offers eight treatment options for facials, all using the highly respected Eminence Organics line of products. They are also the only spa in Steamboat that offers in-home spa services that include treatments like manicures, pedicures, facials, massages, and even private yoga classes. If you choose to visit the spa for a spa day, make sure to pamper yourself by choosing a treatment that includes the Vichy Shower as this spa has the only Vichy Shower in all of Steamboat. 
About Steamboat Spas & Salons
Unwind from a day enjoying the outdoors with a spectacular spa experience in Steamboat Springs. Our spas specialize in body treatments, massage, luxurious body wraps, corrective skin care, microdermabrasion, revitalizing facials, and hair, hand and foot treatments.