Where to Stay in Steamboat Springs when you're on a Budget
Best Bang for Your Buck Lodging
It's no secret that ski vacations can be pricey, especially if you are hoping to stay close to the slopes. The problem with budget accommodations is that you often find yourself compromising between comfort and price. Luckily, we have your back and we don't want you to make that compromise. We've decided to share a few money-saving tips that should be incorporated into your vacation planning process as well as some of the most budget-friendly accommodations in Steamboat that will give you that "home away from home" feeling.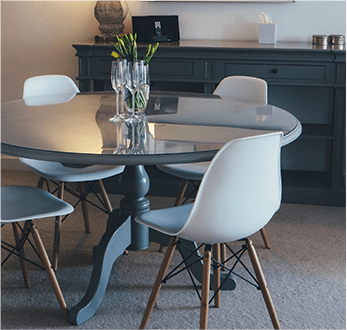 There are many ways to cut down on costs when planning your mountain vacation and choosing the right vacation rental will help you to do so. When choosing where to stay while saving money, hotel rooms are often alluring due to their comparably low prices. However, most hotel rooms do not have full kitchens, meaning you will end up eating most meals out at restaurants. Travelers often forget that dining in mountain resort towns can be very expensive and then end up overspending on food. We recommend making sure that you book a vacation rental that offers a full or partial kitchen to help cut down on restaurant meals.
Our next recommendation is to book your lodging either within walking distance to the slopes or near a bus stop. Skipping the costs of a rental car, as well as the cost of parking, will help shave hundreds of dollars off your vacation costs. Travelers are usually unaware that Steamboat has an extremely reliable and convenient free local bus system that can take you downtown or to the ski resort. Utilizing the bus system to get around Steamboat and skipping the car rental is an easy way to save a lot of money. 
Steamboat Springs Budget Lodging Guide
If you want to stay in the base village
People who are on a budget often rule out the possibility of staying in the base village due to the additional cost it typically presents. Thankfully, Steamboat has a range of lodging price points right in the base village! We like to recommend the Kutuk condominiums for those looking to stay right in the center of the action. Kutuk condominiums are located right on the edge of the base village and just a 2 minute walk from the ski lift. At Kutuk you can find condominiums ranging from two bedrooms to four bedrooms with a variety of updates and renovations. These condos aren't glamorous, but they provide a comfortable option for those hoping to be centrally located during their Steamboat vacation.
If you are looking for amenities
Trappeur's Crossing is a large complex with several different condominium properties packed with amenities. Amenities include ten outdoor hot tubs, a fitness center, tennis courts, and four heated pools. While Trappeur's Crossing is located a short shuttle ride from the slopes, the property makes it easy for guests to get to the slopes and to downtown with a free shuttle service. Trappeur's Crossing has several buildings, all of which range in renovations and condominium updates. This means that you can choose to stay in one of their less expensive condominiums, yet still have access to all of the amazing amenities.
If you don't mind walking to the slopes
West Condominiums are located just a short 300 yard walk away from the slopes on a hillside with spectacular views of Steamboat. The condos at West Condominiums range from studio apartments that sleep up to four guests all the way to a four bedroom condo sleeping up to ten guests. With high maximum capacities and low prices on these rentals, The West Condominiums are the perfect place for a large group to split costs for a budget-friendly vacation. To add even more value to your stay, this property also has outdoor hot tubs, a pool, and a complimentary winter shuttle service.
Booking your accommodations is a critical step in planning your mountain vacation and setting the tone of the adventure you are about to embark on. However, booking your accommodations shouldn't come at the expense of sacrificing your activity budget. These are only a few of our top low-cost condominium properties, and if you are interested to learn more about Steamboat and the budget-friendly accommodation options in the area, feel free to get in touch with one of our Vacation Consultants.